By Zach Armstrong for Atlanta Inno – read full article here.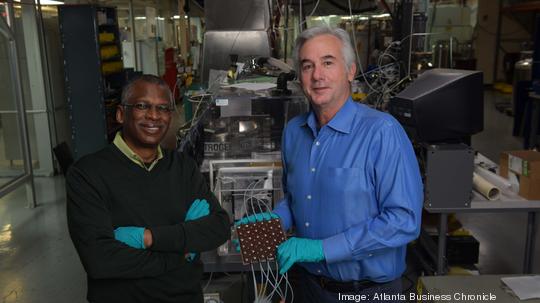 ---
Lonnie Johnson, former NASA engineer and inventor of the Super Soaker children's toy, is one step closer to commercializing a new source of renewable energy.
Johnson and fellow entrepreneur Mike McQuary, who founded two successful internet service providers in the '90s, have raised $30 million for their company, JTEC Energy Inc.
The company, named a 2021 Startups to Watch honoree, creates thermo-electrochemical energy through a device that converts waste heat, such as from solar panels, factories or cars, into energy.
The latest funding round was led by a "prominent" oil and gas company, McQuary said. He declined to name the investors.
Oil well bores create a promising opportunity for the company. Over 10,000 oil well bores exist in the ground where oil has been extracted. Geothermal heat sources remain at the bottom of the holes. If a JTEC device is dropped in each of those holes and a megawatt of power is pulled out of them, it would be enough to replace most energy usage in the U.S. today, McQuary said.
"We're going to be focused on how to scale the product up and keep the cost down," McQuary said. "If we do those things, we'll solve the world's energy needs."
The funding will primarily be used toward pilot projects, McQuary said. JTEC devices will be placed in fields to test their durability and see what optimal heat sources can be used for the devices. After four years of testing, the company plans to commercialize the devices and raise a "huge" fundraising round, McQuary said.
The company has 13 employees and plans to double its workforce by the end of this year and the next. All of their staff hires are based in Atlanta.
JTEC also has an edge on competition. Johnson has about 50 patents on the technology that captures this energy source, making it difficult for others to replicate.
After creating the Super Soaker in 1989, Johnson used most of those profits to innovate technology in the renewable energy space through his Johnson Research and Development company. Three years ago, a breakthrough occurred. A device Johnson created was able to convert heat into electricity at a high efficiency.
JTEC Energy launched out of Johnson Research and Development in April 2020. That same year, McQuary came on board as CEO and the company raised $1.5 million, mostly from Atlanta individuals, including executives from Southern Co. and General Electric.
Following the seed round, the company built demo devices for their product to show investors that it successfully converted heat to electricity. David Ratcliffe, retired chairman president, and CEO of Southern Co., has joined the board of directors.
McQuary is pursuing renewable energy for similar reasons he became an entrepreneur in the first place.
"Back in the early days of MindSpring, what excited me about the internet was that it was going to be impactful and truly change people's lives," McQuary said. "I'm not an engineer or a scientist, but I've got a good read on something that can be impactful."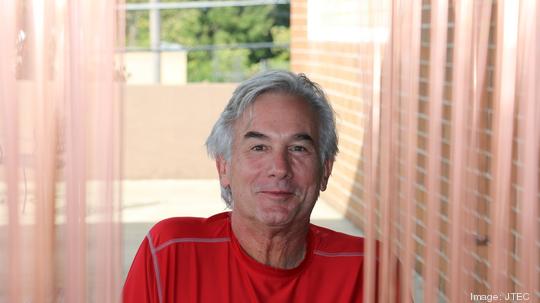 JTEC
The company is also currently working on a contract with NASA to make their satellites more efficient.
Many of NASA's satellites are driven by a lump of 238 plutonium radiating heat using thermoelectric conversion. With JTEC's product, those satellites could go ten times as far into space, McQuary said.