Original article by Savannah Sicurella for  the Atlanta Business Chronicle.
Renewable energy technology producer JTEC Energy Inc. can now call the West End's Lee + White home.
JTEC, now based out of a building on Decatur Street, has leased 18,755 square feet of space at the adaptive reuse development to anchor its headquarters, the company confirmed this week. It expects to move its 30 employees into the space by the second quarter of 2023.
Formed in 2020 by former NASA engineer Lonnie Johnson, JTEC produces a cleantech energy device that creates thermo-electrochemical energy by transforming heat directly into electricity. Johnson has about 50 patents on the technology that captures this energy source, making it difficult for others to replicate.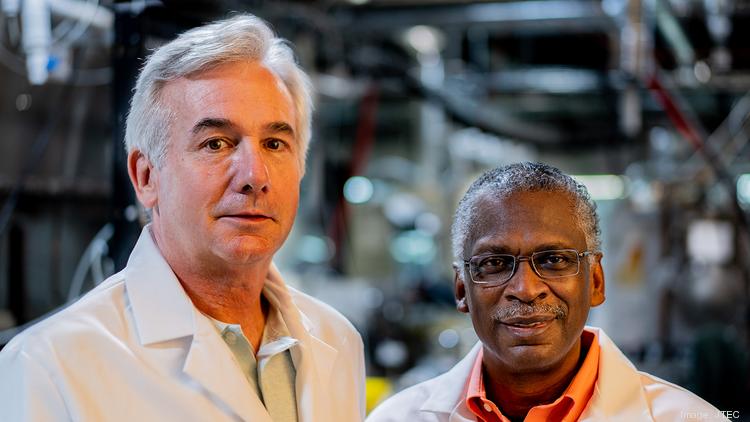 JTEC is the second energy-focused company to sign onto space at Lee + White over the past few quarters. Carbice, the largest maker of nanotube technology in the world, opened its 23,367-square foot headquarters and production facility at the development earlier this year.
Lee + White is the BeltLine Westside Trail's answer to adaptive reuse. The development, which was acquired by owners Ackerman & Co. and MDH Partners in 2019, includes 23 acres of brick warehouses along a half-mile segment of the BeltLine. A second phase of redevelopment will soon bring a 19-vendor food hall, more than 200,000 square feet of creative offices, new retail and an event space to Lee + White.
The development is perhaps most well known for its breweries, distilleries and restaurants. Monday Night Brewing, Wild Heaven Beer and Golda Kombucha, among other companies, have a footprint at Lee + White.
But the warehouses at the project are well-suited for biotech companies needing laboratory space. The building JTEC is occupying has 18-foot ceilings and a roll-up dock door, which can accommodate specialty equipment. Ackerman and MDH will build customized office, lab and light production space for JTEC.
Cushman & Wakefield's Porter Henritze and Melanie Garlock completed the lease for JTEC. Cori Nuttall and Willie Candler of Lee & Associates represented JTEC.